Are you struggling with missing teeth or ill-fitting dentures and seeking a long-lasting, natural-looking solution? All on 4 dental implants may be the answer to your dental woes.
This innovative treatment involves the placement of four dental implants to support a full arch of replacement teeth, providing a stable, functional, and aesthetic smile. In this blog post, we'll explore what all on 4 dental implants are, the two-trip process of getting them in Cancun, Mexico, the numerous benefits they offer, and why Cancun is an ideal destination for your dental vacation.
Why Choose Cancun for All on 4?
Cost-Effective: All on 4 dental implants cost in Mexico is often much lower compared to the United States without sacrificing quality. Cancun is a popular destination for dental tourism, offering competitive pricing for all on 4 dental implants. Experienced Implant Dentists: Cancun is home to highly skilled and experienced implant dentists who specialize in all on 4 dental implants. They use advanced technology and techniques to ensure exceptional results and patient satisfaction. Ideal Dental Vacation Destination: Cancun is a beautiful and vibrant city that offers much more than just dental services. Patients can enjoy a relaxing
Popular A1 Dental Treatments

Treatment Price

All on 4
Dental Implants
From $10,800 USD
Per Arch
Full Mouth Crowns Cost in Mexico
From $12,600 USD
Full Mouth
Full Mouth All on 4 + Prettau Zirconia Bridge
From $18,000 USD
Full Mouth
Video Treatment
What are All on 4 Dental Implants?
All on 4 dental implants are a type of full-arch restoration that involves placing four dental implants in the jawbone to support a custom-made bridge of replacement teeth.
 This technique allows for a permanent and stable solution to replace an entire arch of missing teeth, without the need for individual implants for each tooth.
The Process of Making an All on 4 within 2 Trips: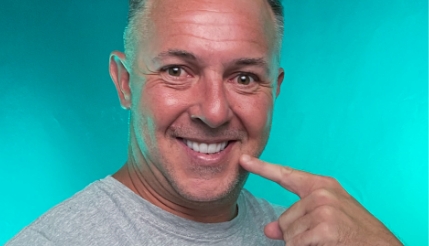 1. Consultation:
The first step in the all on 4 dental implant process is a consultation with an experienced implant dentist. During this appointment, the dentist will examine your oral health, discuss your smile goals, and determine if all on 4 is a suitable treatment option for you.
2. First Trip:
The first trip involves the surgical placement of the four dental implants into the jawbone. This is performed under local anesthesia or sedation to ensure a comfortable experience. The implants serve as the foundation for the replacement teeth and require several months to integrate with the surrounding bone.
3. Second Trip:
The second trip, usually scheduled several months later, involves the placement of the custom-made bridge of replacement teeth onto the four dental implants. This step completes the all on 4 dental implant process, and patients can leave the dental office with a fully restored, functional, and beautiful smile.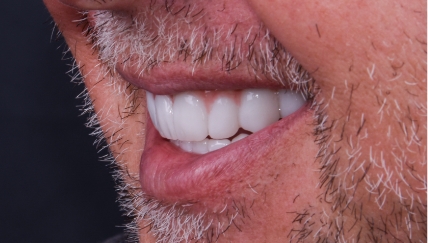 When is All on 4 Needed?
All on 4 dental implants are recommended for individuals who have lost most or all of their teeth or are unhappy with their current dentures. It may be suitable in the following situations:
Missing multiple teeth.
Ill-fitting or uncomfortable dentures.
Unstable or loose dentures that affect chewing or speaking ability.
Bone loss in the jaw due to missing teeth.