Full Dental Vacation in A1 Smile Design in Playa del Carmen
Embark on a smile transformation journey at A1 Smile Design Clinic, Playa del Carmen's premier destination for dental tourism. Our clinic, a haven for individuals from the U.S. and Canada seeking a full smile makeover, combines expertise with a tropical getaway.

A Full Smile Makeover is a process that involves other treatments such as:
> Dental Veneers
> Lumineers
> Dental Crowns
> Composite Resin Teeth Bonding
> Teeth Whitening
> Teeth Cleaning
> Gum Recontouring
Full Smile Makeover Considerations
At A1 Smile Design, we take full smile makeover seriously, so we take into consideration your facial appearance, skin tone, hair color, teeth (color, width, length, shape, and teeth appearance), gums, and lips when designing your smile.

Every case is different, so each treatment must be tailored to your unique needs and considerations. In additions to the consideration above, also there are: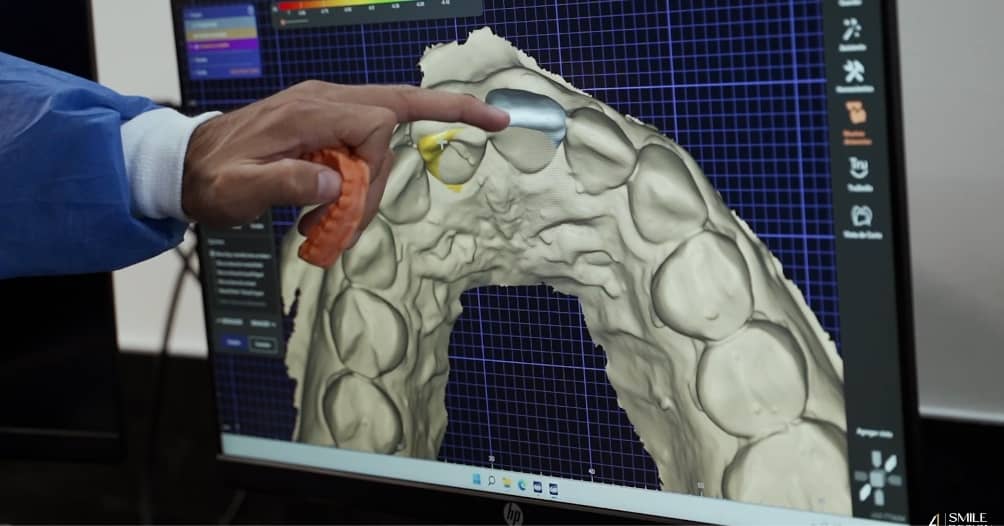 Teeth Color:
Tooth color and shading are important considerations when evaluating and preparing for various procedures that will be involucrate in the Full Smile Makeover.

A well-formed smile with bright, white teeth creates a youthful appearance. Our cosmetic dentists are skilled at finding the right balance between providing you with a brighter, whiter smile and maintaining a natural tooth color.
Smile Line:
Is an imaginary line that follows the edges of your upper teeth from side to side, ideally following the curve of your lower lip when you smile.

This standard reference point can be used to determine how long your new teeth should be after the Full Smile Makeover treatment.
Alignment and Spacing:
These treatments are part in the Full Smile Makeover procedure when teeth that are crooked, overlapping, or have gaps between them and can be straightened and aligned with orthodontics or Invisalign, if necessary, and enhanced with veneers.
Tooth Length:
Long teeth give a youthful appearance. Treatment for shorter teeth may include reshaping and lengthening the two front central teeth with composite bonding or porcelain veneers. Teeth lengthening can also affect your overall facial appearance.

Our dentists at A1 Smile Makeover will always perform the full smile makeover treatment with quality and professionalism.
Proportions:
Our specialists will examine your teeth to determine if they are in proper proportion to each other. Most people recognize a pleasing smile as one in which the two central front teeth are dominant and have a width-to-length ratio of 4 to 5.

This ratio guides the length and width of the other teeth in the aesthetic zone so that the smile line appears balanced.
Harmony and Balance:
Uneven, chipped, and cracked teeth can be cosmetically bonded to improve appearance, and gummy smile can be recontoured to improve the overall appearance of the smile.
Texture and Characterization:
Your crowns or veneers can be characterized to create a more feminine appearance or masculine appearance, in addition to matching the look and feel of natural teeth.
Full Smile Makeover Cost in Mexico
The Full Smile Makeover price is the same for everyone, there might be small price variations for different cases, depending on the teeth health and conditions, bone loss, infections, restoration options.

In most scenarios, the average cost of a Full Smile Makeover cost is between $7,000 USD to $10,000 USD., the doctor will determinate the treatments that you require.

You may need a couple of veneers and some crowns as you may only need teeth whitening to achieve your aesthetic goals.
Smile Makeover Cost Comparison: Mexico vs USA

Treatment Price

Treatment Price
A1 Smile Design Price (Mexico)
USA Standard Price
Regular Dental Implants
From $450 USD
per implant
From $2,800 USD
per implant
Zirconia Dental Veneers
From $450 USD
per tooth
From $900 USD
per tooth
Teeth Bonding
From $250 USD
per restoration
From $450 USD
per restoration
Gum Contouring
$150 USD - $450 USD
per session
From $1,000 USD
per session
Teeth Whitening
From $100 USD
per session
From $300 USD
per session
Teeth Cleaning
From $80 USD
per restoration
From $150 USD
per restoration
Note that you have to keep in mind that every patient is different; according to your first evaluation, the more common treatments are:
Full Smile Makeover Benefits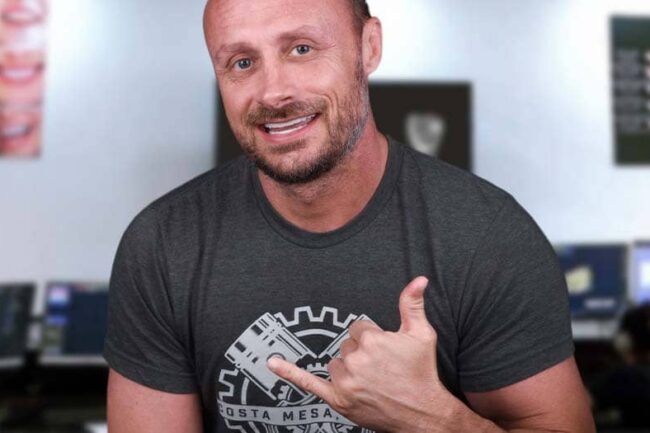 A full smile makeover is a personal investment that will provide you with several benefits, including:
1. Great Self-esteem:
At A1 Smile Makeover, our Full Smile Makeover procedure will help you be yourself again with your friends and family. Love your smile and be happy and talk to everyone
2. Better Dental Health:
Beautiful teeth are healthy and closely linked to your overall health, not just your teeth and gums, but also heart and kidney disease.
3. Eat What you Want:
This is the greatest benefit that Full Smile Makeover can have: you will recover your bite and appetite for all your favorite foods. Don't worry about the pain, or the aesthetic finish, eat what you want.