Discover Dental Tourism and Veneers in Playa del Carmen at A1 Smile Design
Dreaming of a perfect smile without the high price? A1 Smile Design in Playa del Carmen has the solution. Here is your quick guide to dental tourism and veneers in Cancun, tailor made for patients from the USA and Canada.
How Much do Veneers Cost in Mexico?
In A1 Smile Design veneers cost goes from $250 USD for composite veneers to $450 USD for porcelain veneers and Lumineers.
Veneers Cost at A1 Smile Design

Treatment Price

Emax Porcelain Veneers
From $450 USD
per tooth
Composite Dental Veneers
From $250 USD
per tooth
Veneers Complete Smile Makeover
From $9,000 USD
full mouth
Video Treatment
Also, at A1 Smile Design, we have different packages, some including a full mouth veneers procedure and free accommodation in the A1 Tower. Prices goes from $5,000 USD to $9,000 USD.
Full Mouth Veneers at A1 Smile Design

Full Mouth Composite Veneers Cost

Lumineers Full Smile Transformation Cost

Full Mouth Porcelain Veneers Cost

$5,000 USD
Complete Treatment
$5,400 USD
Complete Treatment
$9,000 USD
Complete Treatment
10 Composite Veneers Upper Arch.
6 Lumineers Upper Arch
10 Porcelain Veneers Upper Arch
10 Composite Veneers Lower Arch.
6 Lumineers Lower Arch
10 Porcelain Veneers Lower Arch
Transportation Hotel / Clinic / Hotel
A1 Luxury Suite Lodging
A1 Luxury Suite Lodging
Why Choosing A1 Smile Design?
Picking the right clinic is crucial. As everybody knows, Mexico is the best place to get veneers; here are some excellent reasons to choose A1 Smile Design to get your veneers:
Proven Excellence:
A1 Smile Design has a track record of satisfied patients and experienced cosmetic dentists.
State-of-the-art Technology:
With the in-house laboratory in A1 Smile Design ensures accurate diagnostics and comfortable treatments.
Comprehensive Consults:
Expect thorough discussions about your goals and the best treatment options for you.
Communication Ease:
Fluent English-speaking staff make sure your concerns are addressed without any language barriers.
Let´s Talk All About Veneers:
We talk about veneers, we mention porcelain veneers, composite veneers and other types of veneers; but what are they?
Well, at A1 Smile Design, we are experts in the topic, so let's uncover the magic behind veneers:
What They Are:
Veneers are thin shells, custom-crafted from porcelain or resin, that transform teeth appearance.
Advantages of Veneers:
Veneers correct dental chips, dental stains, gaps, and misalignments, delivering a stunning, natural looking smile.
Options Galore:
Choose between durable porcelain veneers or affordable composite veneers for your smile makeover.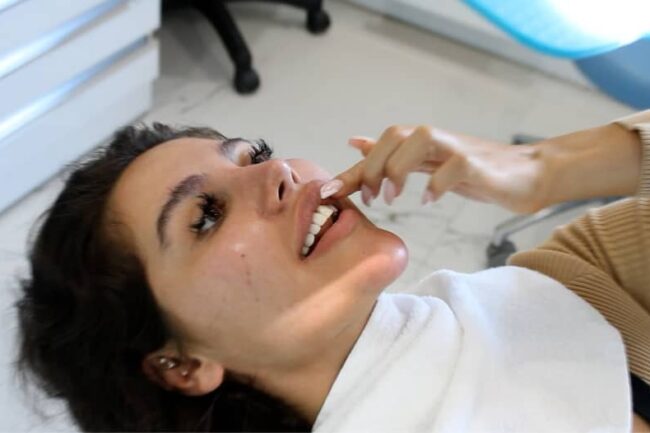 Veneers Procedure
The veneers procedure in A1 Smile Design can take an average of 5 to 7 days to get done due to the manufacturing, milling and shaping process. It's recommended that the patient stay for 7 to 10 days to attend to any possible complications.
There are three phases:
1. Evaluation:
A specialist will evaluate your dental status; using the latest dental technology such as X-rays, panoramic photos of your mouth, a 3D scan to provide you with the best treatment options for you to decide.
2. Veneers Procedure:
The specialist will perform your specific dental treatment, reshaping the teeth and carefully bonding and shaping the veneer material. Various state-of-the-art techniques are used to cure the veneers in place.
3. Final Evaluation:
The last step is to evaluate the final condition of your teeth. Your dentist at A1 Smile Design will give you specific instructions to follow in the weeks following your dental veneers treatment, as well as recommendations for maintaining your smile.

Your Dental Getaway:
At A1 Smile Design, we want our patients to enjoy the experience of visiting a dentist in Mexico, so it is important to follow these recommendations:
Plan Ahead:
Book your appointment at A1 Smile Design and plan your trip with time to enjoy the experience.
Live Playa del Carmen:
Be enchanted by the Mayan culture, enjoy the cuisine and the white, sandy beaches during your stay. A1 Smile Design has a privilege location near tourist attractions and amenities.
Follow-up:
Please note that A1 Smile Design can schedule follow-up appointments for international patients.
A1 Smile Design in Playa del Carmen is your ticket to an affordable, beautiful smile. Combine the allure of dental tourism with the splendor of Cancun, and you've got a winning formula. With excellence, affordability, and a stunning backdrop, A1 Smile Design promises a dental journey that will transform more than just your smile.
Dental Tourism Delight: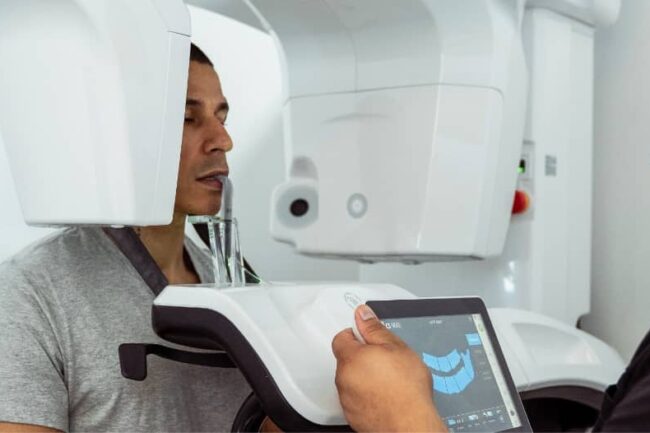 Playa del Carmen isn't just a paradise for beach lovers; it's a haven for dental tourists too. Here's why it's a smart choice:
Cost Savings:
A1 Smile Design offers top-tier care at a fraction of North American prices, giving you more value for your dental investment.
Expert Craftsmanship:
Skilled professionals of A1 Smile Design bring international expertise to the table, ensuring world-class treatments.
Cutting-Edge Care:
Experience advanced dental technology for accurate, painless procedures that match global standards.
Language No Barrier:
English-speaking staff at A1 Smile Design make communication seamless, ensuring a hassle-free experience.