Are you considering enhancing your smile with dental design?
Look no further than the beautiful city of Cancun, renowned for its stunning beaches, vibrant culture, and world-class dental services. In this blog post, we'll explore what dental design is, the process of creating a dental design, when it's needed, and the numerous benefits it offers.
We'll also delve into why Cancun is an ideal destination for your dental vacation, highlighting the Cancun Dental Design experience, customer reviews, and exclusive vacation packages available.
What is Dental Design?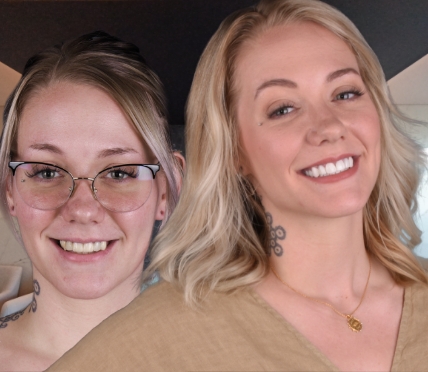 Dental design, also known as smile design or cosmetic dentistry, involves the art and science of improving the appearance of your teeth and enhancing your smile.
It encompasses a range of dental procedures, such as teeth whitening, veneers, dental implants, dental bonding, and orthodontics.
Dental design aims to address various aesthetic concerns, including tooth discoloration, misalignment, gaps, chips, and missing teeth, resulting in a more harmonious and confident smile.
Why Choose Cancun for Dental Design?
World-Class Dental Facilities: Cancun is home to state-of-the-art dental clinics equipped with the latest technology and staffed by highly skilled and experienced dentists. These professionals specialize in cosmetic dentistry, ensuring exceptional quality and results.
Competitive Prices and Attractive Packages: Dental services in Cancun are often more affordable compared to the United States, without compromising on quality. Many dental clinics in Cancun offer attractive dental vacation packages that include not only dental treatments but also accommodation, transportation, and personalized concierge.
Popular A1 Dental Treatments

Treatment Price

Full Set of
Lumineers
From $5,400 USD
12 Lumineers
Full Mouth Crowns Cost in Mexico
From $12,600 USD
Full Mouth
Full Mouth Emax Porcelain Veneers
From $9,000 USD
20 Veneers
Video Treatment
When is Dental Design Needed?
Dental design is recommended for individuals who want to improve the appearance of their smile and boost their self-confidence. It may be suitable in the following situations:
Luxury Rooms for our patients.
Roof garden and Infinity pool.
State-of-the-art Dental Technology.
2 minutes away from the beach.
The Process of Making a Dental Design:
A1 Smile Design is a state-of-the-art dental clinic that uses the latest technology and techniques to provide patients with the highest quality care. The dentists and staff are highly trained and experienced, and they take great care to ensure that each patient receives personalized treatment that meets their unique needs and goals.
1. Consultation:
The first step in the dental design process is a consultation with a skilled cosmetic dentist. During this initial meeting, you'll discuss your smile goals, concerns, and desired outcomes. The dentist will conduct a comprehensive examination of your oral health and recommend suitable treatment options based on your unique needs.
2. Treatment Planning:
Once your goals and treatment options are determined, the dentist will create a personalized treatment plan. This plan outlines the specific procedures involved, the timeline, and the expected results. Advanced dental technology, such as digital imaging and smile simulations, may be used to provide a visual representation of your potential new smile.
3. Dental Procedures:
Depending on your treatment plan, the dental design process may include one or more procedures. These can range from teeth whitening to enhance brightness, porcelain veneers to conceal imperfections, dental implants to replace missing teeth, or orthodontic treatments like clear aligners or braces to correct misalignments. Each procedure is carefully executed to achieve the desired outcome.
Benefits of Dental Design:
1. Enhanced Aesthetics:
Dental design can dramatically transform your smile, addressing imperfections and creating a more attractive and symmetrical appearance. It can boost your self-esteem and confidence, allowing you to smile freely.
2. Improved Oral Health:
Many dental design procedures not only enhance aesthetics but also promote better oral health. Treatments like dental implants and orthodontics can restore proper function, prevent further dental issues, and improve overall oral hygiene.
3. Long-lasting Results:
With proper care and maintenance, dental design procedures can provide long-lasting results, allowing you to enjoy your enhanced smile for years to come.