LOOKING FOR THE BEST ALL-ON 4
Geneveve Smith spent thousands of dollars in her journey to recover her beautiful smile. She tried several treatments and visited a lot of dentists in the U.S. She was looking for an All-On 4 effective treatment in order to recover his happiness and confidence.
She found A1 Smile Design Playa del Carmen; a place where they can help her. The cost was affordable and she can use her dental insurance. Geneveve decided that was the one.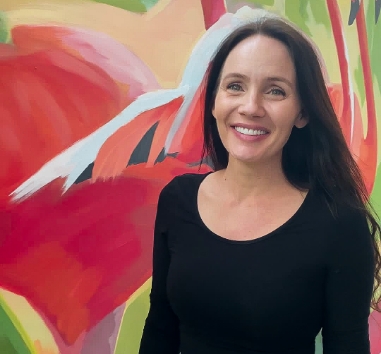 A1 SMILE DESING AT PLAYA DEL CARMEN; THE BEST DECISION SHE EVER MADE
She decided to make an appointment at A1 Smile Design at Playa del Carmen based in its costs and treatments.
The intervention was unpainful and comfortable. She was happy with her temporal implants; now she had to wait six months until her next appointment.
Popular A1 Dental Treatments

Treatment Price

All on 4
Dental Treatment
From $10,800 USD
Per Arch
Full Mouth Crowns Cost in Mexico
From $12,600 USD
Full Mouth
Full Mouth All on 4 + Prettau Zirconia Bridge
From $18,000 USD
Full Mouth
Video Treatment
Her second appointment at A1 Smile Design al Playa del Carmen was a massive success. She was very happy with her new smile, and with all the staff at A1 Smile Design Playa del Carmen. She said: "Everyone was so nice, so kind and thoughtful and caring; they did an amazing job".
Now a days she recovered her confidence and happiness. Due to this procedure, her life, her everything has change for ever.