Since the time I arrived, I was amazed at how incredible A1 Smile Design was at every step of my smile makeover. In my front teeth I asked for some veneers and in my back teeth I had teeth whitening done. I have to say that from the start to finish everything was so smooth and nice. The best dental service I've ever had!
Outstanding Results: A Perfect Smile
I remember that before my treatment I hardly smiled because I thought it was not nice for people to see my unclean teeth.

After my visit to A1 Smile Design, I can smile again with more confidence and without feeling embarrassed about my smile. If you need dental work done, A1 Smile Design is the place to go - don't wait any longer!
The Best Team of Dentist: Service-Oriented
You can tell the quality of a place by the way people are treated. At A1 Smile Design they take this very seriously, from the beginning I felt very comfortable and confident that everything would go well. They are all service-oriented and look for your wellbeing and that is to have a service of excellence.

A curious detail is that one of my dentists has the same name as me: Alexa!
A1 Smile Design Price Comparation

Dental Treatments in A1 Smile Design

Treatment Price
A1 Smile Design Price (Mexico)
USA Standard Price
Emax Porcelain Veneers
From $450 USD
per tooth
From $700 USD
per tooth
Emax Porcelain Crown
From $450 USD
per tooth
From $900 USD
per tooth
Dental Implants
From $900 USD
per tooth
From $3,000 USD
per tooth
All on 4 Dental Implants
From $11,000 USD
per arch
From $25,000 USD
per arch
The A1 Tower: A World-Class Facility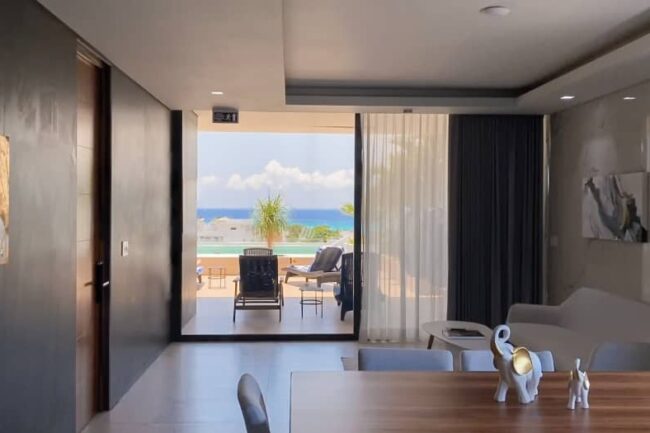 The A1 Tower is a piece of elegance and distinction; everything looks so good and so clean; the decoration is exquisite with marble details in offices and wonderful luxury suites included for you to stay the time needed for you treatment.
A bonus: A1 Smile Design is located near the 5th Avenue in Playa del Carmen, which is very close to the beach.